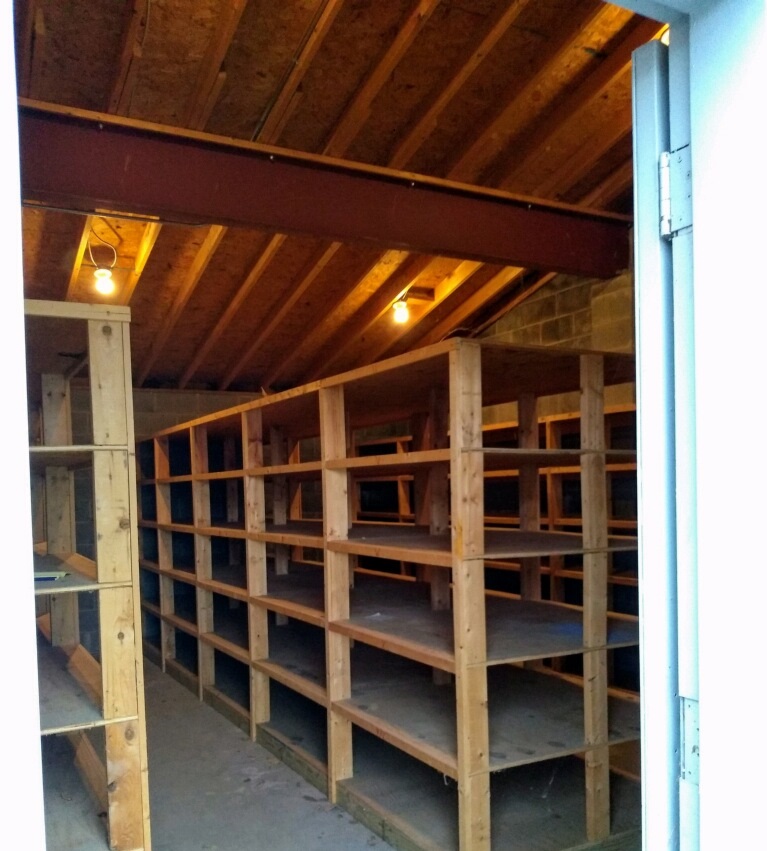 Are you looking for the storage of your records and documents? We have a few options that would be ideal solutions for your storage needs: temperature controlled storage and specialized records storage.
Option 1: Temperature Controlled Storage
We offer temperature controlled storage units, which are great options for the storage of records that are particularly sensitive to changes in temperature.  Medical offices (e.g. dentists, physicians) prefer the long-term storage of their medical records in secure, temperature controlled storage like the units that can be found here at Spout Spring Storage.
Click here to learn more about our temperature controlled storage.
Option 2: Traditional Storage with Custom Shelving​
A second option, is ideal for someone that has a large number of records or storage, which needs to be organized and easy to access. We have a large 23′ x 15′ storage unit, with built-in custom shelving built into the unit. The ceilings are also over 12′ high, which gives ample room for even larger items.
This unit is a one-of-a-kind type of storage unit, if you're interested, please let us know!
Ready to Rent a Unit?
Check pricing & availability now.