We're excited to announce that we have new temperature controlled units available to rent at our facility!  We have exactly 7 brand new temperature controlled units waiting for their 1st happy customers.  Are you looking for temperature controlled storage in Spout Spring, VA or in Appomattox County?  Learn more about the brand new units that we have to offer!
Temperature Controlled Units That are Worth the Wait!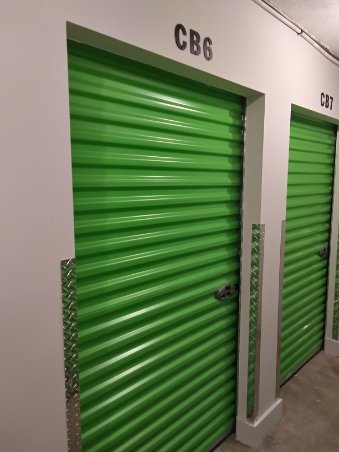 Take our word for it when we say that the journey has not been easy to get these new units available for our customers, but they are so worth the wait!  Each of these new temperature controlled storage units has a brand new premium Trachte roll-up door, high-security cylinder locks, which is all secured behind a high-security Trinity electronic locking door.
Each customer will be provided a unique electronic combo to open the front door to these units.  When a customer moves out of one of our temperature controlled units, we promptly erase the previous electronic combo that they used while renting with us.
What does that all mean?  It means that we treat security and the safety of your belongings as a top priority here at Spout Spring Storage!
Temperature Controlled Units Photo Gallery
Looking for a Safe Place to Store Your Valuables?
If you're looking for a safe place to store your valuables, your antiques or your medical records, then these new temperature controlled storage units are just what you're looking for.  We offer some of the most affordable pricing on quality storage in Appomattox County, Virginia.  To learn more, or rent one of these brand new units click the link to the right.  Grab one before they rent out!
Ready to Rent a Unit?
Check pricing & availability now.